In this age of digitalization and the rise of e-commerce, businesses have to pick the right logistics provider for their businesses. Choosing a partner logistics provider may be crucial to your business's reputation and speed of operations. Whether you're just starting your business or you've been in the industry for a long time, you have to make sure that logistics are streamlined.
Choosing a third-party logistics company may be the best option for businesses that want to take away the hassle of delivery and transport. We know that choosing the right logistics partner is not an easy task. This is why we have listed down six things you have to look for when you are choosing a partner logistics company for your business.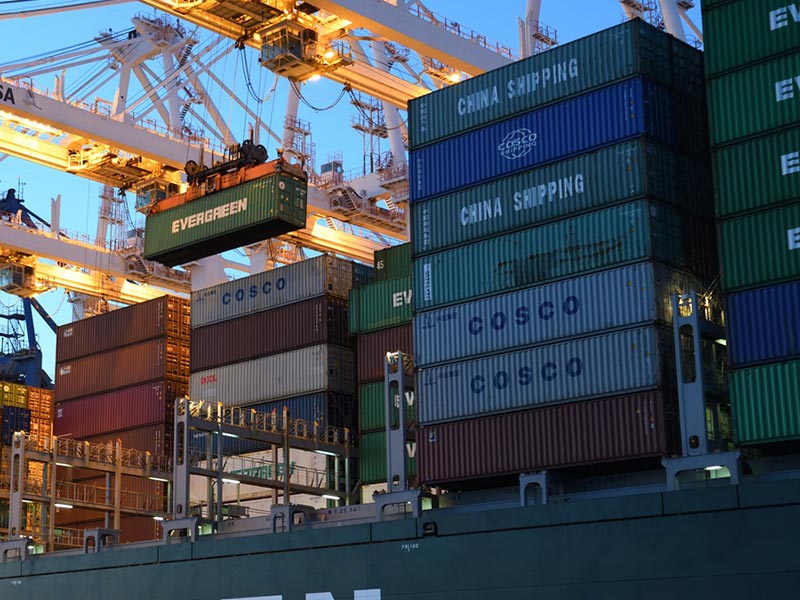 Capability
List down the things you would need for your company. Do you need to have your goods delivered internationally? How many days do you want your goods delivered? Have you compared costs, fees, and services among different logistics service providers? Before choosing a logistics company, you have to think about what your needs are first. Don't choose a logistics company just because they're well known. You have to think about if your needs match the service that a certain logistics company offers. One of the major logistics problems is the complicated processes that cargo has to go through. All cargo needs to be checked by the Customs. Dash Cargo has been a reputable logistics partner that makes these processes easier. If you want to have your goods delivered ASAP, does the logistics company you're looking at providing options to make the process easier and faster? Looking at the services and the company's capability to provide the desired service will help you assess if this logistics company is the right match for you. Dash Cargo offers freight forwarding through the sea, air, and land transport. Do you need a whole container for your goods (Full-Container Load) or do you just need a part of a container for your goods (Less-than-Container Load)? Whether you will be needing Full-Container Load (FCL) or Less-than-Container Load for your cargo, the logistics provider you choose should have the capability to satisfy your company's needs.
Experience
There are many advantages to choosing a logistics company with plenty of years of experience. One of them is mastery in handling unforeseen situations. Since Dash Cargo already has more than 20 years of experience in the industry, they already know what to do when there are problems that might occur along the way. As a business owner who wants safety and convenience in delivering your cargo, you would want to partner up with a company that has gone through thick and thin. You have to choose a logistics company that has strong foundations and experiences in different industries. When you know that the logistics company you choose has years of experience, you can be confident that this company is credible and trustworthy enough. Since Dash Cargo has already worked with different industries, they already know how to handle different types of cargos. If you choose a logistics provider with only a few years of experience, it would be difficult to trust their services. But for a company with years of experience, most likely, they have developed systems and adapted technologies to match their customers' needs.
Reputation
Whether you're just starting your business or want to expand in the future, the reputation of the logistics partner you choose will also affect yours. Check for the social media presence of the company as well as the website. Look for reviews and forum sites if available. Find out if they have been featured in magazines or the news. Associating your company with a logistics provider with negative reviews will not only be a potential headache but will also affect your business operations in the long run. Dash Cargo has built a good and solid reputation within years and across multiple industries. They have been committed to efficient service and connecting bridges between businesses. As the e-commerce and drop shipping industry continues to thrive, Dash Cargo accepts the mission of being the most reliable logistics partner for both small and big businesses.
Customer Service
All businesses from all industries should have solid customer service. This usually makes or breaks a business. In the logistics industry, quality service should be the top priority. You can observe how long it takes logistics companies to respond in calls, emails, and chat. Find out how they handle problems. Do they take necessary actions as soon as possible? How do they attend to the customers' needs? This will usually tell a lot if they're going to be a good business partner. You have to make sure that the logistics company you want to work with will be reliable especially when problems arise. At the start, it would be hard to tell if a logistics provider will be reliable in the long run. But before you commit, make sure you've already done your research and looked for feedback. This should be an early telltale sign if they deserve your trust or not.
Security and Technology
No matter what kind of cargo you need to transport, the logistics provider you choose should be able to guarantee security. They should also be equipped with the latest technology such as cargo tracking to make sure you are updated on where your cargo is and when it will arrive. Do they have logistics automation? Can you submit orders online? Will you be able to book and process your orders anytime and anywhere? Will you be given automated reports on your order? These are just some of the questions you have to ask before you choose a logistics partner. Dash Cargo has an online tracking system that updates you on the status of your order. You can also get a quote and book your order online. They have developed a seamless logistics system so that customers will be able to sit back and relax while they wait for their shipment. In conclusion, even if choosing a logistics company for your business will not be easy, it will be worth it in the long run. Don't hesitate to do your research, create a checklist of the things you need, and look for reviews.