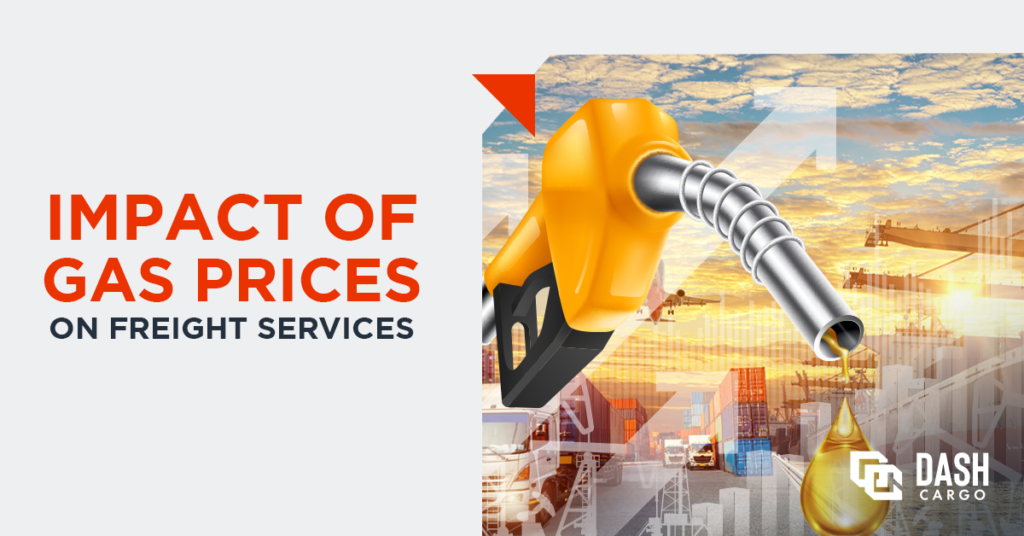 From SMEs to large-scale corporations, the rising fuel costs greatly impact various businesses' stability. When fuel prices rise, transportation costs increase, causing food, gadgets, and everything else in between to become more expensive.
Due to high fuel prices, businesses that rely heavily on local customers and those unable to shift their supply chains are struggling to stay afloat.
You'll have to reevaluate your business operations to avoid the catastrophic effects of fuel price hikes. If you're a business owner regularly delivering products, you must understand why fuel prices are rising and what changes you can make logistically.
Why Are Fuel Prices Rising?
Fuel prices are rising because of imbalances in supply and demand. Coming from a pandemic where most people were staying at home, the need for fuel is increasing as more people are now back on the road.
While fuel demand is slowly escalating, supply remains limited due to geopolitical factors that prevent new drilling sites from being opened.
Another factor is the war in Ukraine. When Russia invaded, it caused oil prices to skyrocket, causing a global energy crisis. Political tensions, economic uncertainty, and other factors have caused fuel prices to increase further.
Lastly, the cost of producing and distributing fuel has increased drastically over the past years due to rising costs of raw materials, labor, taxes, and environmental regulations. These costs are passed to consumers through high prices at the pump.
Effect of Rising Gas Prices on Logistics
The supply chain is often complex, involving multiple steps and the cooperation of different players. The logistical issues that can arise from rising gas prices are related to the cost of transportation.
A rise in gas prices can cause a shift in supply chains because it increases the cost of transporting goods. The increased cost may cause companies to charge more for their products or to offer fewer services than they would otherwise provide.
The increase in the cost of transportation can also lead to logistical problems within companies. For example, if you ship goods between different areas, moving those goods will be more expensive because they'll have farther distances to travel. The cost and locations might cause delays in getting these items delivered.
How to Reduce Transportation Costs
1. Improve supply chain visibility
Understanding the movement of goods and their use can improve supply chain visibility and reduce transportation costs.
When you create a more efficient network for shipping, you're also lessening the time it takes for your items to get from point A to point B, decreasing delivery expenses significantly.
Additionally, you'll also have more control over your inventory. So if your supplies are running low or if you're not meeting demands, you'll be able to quickly identify the problem and fix things instantly.
2. Make use of automation tools
Automated shipping software allows you to schedule shipments to arrive at their destination on time—saving you money on return shipping and lost sales due to late arrival.
These tools also help track packages, so if a package gets lost, you'll know exactly where it was last seen and how many times it's been moved around since then.
3. Have regular vehicle maintenance
If you're the one taking charge of your own deliveries, regular vehicle maintenance can help you save up. If you have your trucks regularly maintained, you'll be able to identify problems before they become major issues and require expensive fixes.
That means when you need to get something repaired, it won't cost nearly as much as it would have if you waited too long.
4. Create a plan and schedule
Planning and scheduling can help reduce transportation costs by ensuring your shipments arrive on time and delivering products at the most efficient route possible. You'll know what needs to go where and when, which will help you avoid incurring unnecessary costs.
Planning and scheduling can also help reduce transportation costs by helping you find ways to cut down on gas usage or other forms of fuel consumption.
5. Partner with a reliable freight forwarding company
Freight forwarding companies are committed to providing quality service, dependable expertise, and quick and reliable shipping. By partnering with them, you can work out the details of your shipping needs without worrying about the intricacies of shipping.
Ship Strategically
As fuel prices are expected to increase, your goal should be to figure out how to reduce transportation costs in your logistics process. The more you plan, the more likely you will save up on money that can go to other areas of your business.
If you're looking for a forwarding company in the Philippines, Dash Cargo is here to help you out. Whether it's sea, air, or land freight services, the Dash Cargo team will be glad to assist. Visit our website for more information, and contact us today for more details!