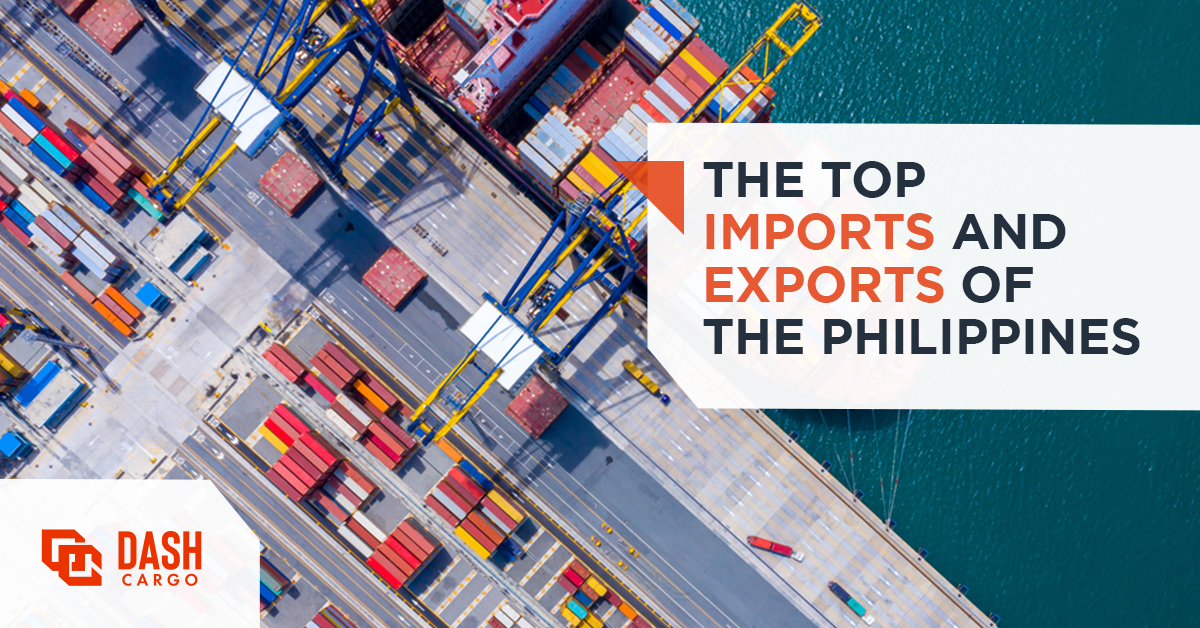 When you buy things online or in-store, know that the goods you're purchasing involve shipping. Shipping is an integral part of any business, especially for brands that cater to clients in various locations or source materials from different places. In fact, many of the household items you own may have resulted from imports and exports.
However, shipping isn't simply about bringing a package from point A to B. A crucial part of the process would be freight forwarding, which involves a forwarder that organizes shipments and manages through different regulations for business owners. Since thousands of packages are constantly on the move every day, these vendors play a vital role in the country's economic stability.
A Brief Look at the Philippine Economy
Fortunately, the Philippine economy is constantly on the rise. Last January, the country's total external trade in goods amounted to around $16.78 million, indicating an annual growth rate of 20.1%. Moreover, about 64% of the total external trade was imported goods, while the others were exported goods.
The agricultural sector is an example that contributes to the Philippines' progression. In 2019, the coconut market contributed over $1 billion in export revenues. Fast forward to 2022, coconut oil remains to be the country's top agricultural export product.
This is just one aspect of how imports and exports play a crucial role in the country's development. The following section tackles some interesting Philippine export and import statistics and the key products that contribute to the country's growth.
Top Imports of the Philippines
1. Electronic products
By now, you've probably heard how Filipinos love gadgets. Due to the demand for new tech, one of the top Philippine imports would be electronic products, earning over $3.51 billion in January 2022. In the same month, electronic products were the country's highest imported goods, making up 26% of the total imports.
2. Industrial machinery
Industrial machinery is the 11th most popular trade commodity for the Philippines in the international market. The country is known to have several industrial businesses that require necessary equipment, such as accounting machines and other office equipment. So, it's no surprise that it's one of the most sought-after products in the country.
3. General merchandise/consumer goods
General merchandise refers to products that are sold in retail stores, such as clothes, canned goods, and more. In January 2022, consumer goods accounted for 15.2% ($1.64 billion) of total imports in the country, making it the 3rd highest contributor overall.
Today, you can see that many international brands have set up shop in different malls and commercial centers in the Philippines. Moreover, Filipinos are also known to be avid users of eCommerce sites. In 2020, research shows that around 38 million Filipinos have reportedly purchased goods from the internet. Given that most products bought from eCommerce platforms (e.g. Lazada and Shopee) are imported from manufacturing countries such as China, the figures above should not come as a surprise.
4. Raw materials
Despite being rich in natural resources, the Philippines regularly imports raw materials such as fabrics, plastic pellets, coal, and other chemicals. In 2020, research shows that the country imported over $14,135,574,176 worth of oil and mineral fuels and $3,986,578,840 for plastics, respectively.
Additionally, ceramic products and their components are also one of the country's biggest imported products, with an import value of $830 million dollars. Many products that you see around stores contain ceramic such as bricks, tiles, and cement, all of which are primary materials in the country. These materials are also needed for industrial matters as well, giving them more value in the market.
5. Construction materials (iron and steel)
Given that the Philippines is constantly developing new infrastructure, construction materials like iron and steel are necessary to ensure the completion of projects.
These two are arguably the most important materials for any project that requires building and manufacturing, which is no surprise that it's one of the top imported goods. It has a value of over $4 billion dollars and could continue to rise because of the high demand.
Top Exports of the Philippines
1. Coconut oil
As mentioned earlier, coconut oil is at the top of Philippine exports. It plays a vital role in the growth of the country's export rates, as several countries consume several tons of coconut oil annually. Coconut oil leads the top 10 valued export goods by an estimate of 110%.
2. Electronic parts
The Philippines thrives by also exporting electronic parts. A specific electronic item that generated export success was electrical transformers—the third most exported product in the country in 2020. These were mainly traded to the U.S., Japan, China, Hong Kong, and Vietnam.
3. Manufactured goods
Generic manufactured goods make up a big percentage of the annual growth value. After coconut oil, other manufactured goods hold the second-highest annual growth rate with 53.4% and an export value of $450.30 million.
4. Agricultural products (rice, sugarcane, and more)
Apart from Coconut oil, other agricultural products such as rice, bananas, and cacao are main drivers of the Philippine economy. In 2019, the country's export earnings from agricultural products reached a staggering amount PHP 345.77 billion.
Products like rice, dried mangoes, bananas, and corn have always been abundant and popular produces in the country. Naturally, other nations would be interested in these, especially in areas where these goods are scarce.
5. Copper
The country has a large reserve of raw minerals and one product that has gained immense popularity as an export would be copper. In 2020, the Philippines exported around $334 million in copper ore, making it one of the biggest suppliers of copper in the globe. Given that the Philippine government recently abolished its open pit mining ban, this figure is expected to increase.
Giving, Receiving, and Trading
Each country has its set of unique products. Some of which have more abundant than others. This makes them a highly sought-after product that can help the country's economy. However, it's not just about what a nation can give but also what it can receive in return.
Everybody will need something from others to grow. The concept of importing and exporting follows that since many countries provide what they can to others while receiving what they need. This extends to growing your business, especially if you plan to go global.
There are many things you'll need to prepare as you go about your expansion. Fortunately, Dash Cargo is here to provide you with premium shipping solutions. As you export or import your goods and materials, acquiring reliable freight forwarding services will ensure that your packages arrive safely and on time.