If you're new in the business, you've probably never heard of 3PL or 4PL. If you want to know more about them, you can read our article about it. But in this article, we will help you choose the right provider for your business between 3PL & 4PL through understanding how they work and how both services can provide you with unique advantages and disadvantages.
But why only 3PL and 4PL if there are other 3 PLs on the spectrum? Mainly because they are the most common out of the five layers due to their flexibility and range of services that can be taken advantage of by SMEs and growing companies in managing their supply chain.
What exactly is a 3PL?
In layman's terms, it means that a third party is involved in the logistics and supply chain operations of the company, mostly integrated into the system of the operations (warehousing & transportation).
3PLs mostly meet your needs in a provider and the service or the support that they offer depends on your discretion. Varying from single service to bulk strategies, their services can cover most of your supply chain operations while adding value to each step, ensuring that customer, financial, and operational satisfaction are above average standards.
Now, What is a 4PL?
Unlike 3PL, a 4PL mostly takes over the entire logistic process of your business; prioritizing the design and execution of the processes in your supply chain production and providing insights from monitoring the process of your delivery.
Oftentimes, 4PLs will collaborate with multiple aspects of the business, such as warehouses and carriers, as well as other 3PLs. Through the use of technology, 4PLs are able to provide value and visibility throughout the entire supply chain operations of your business. This, as result, can give you more flexibility and time in handling the core competencies of your business.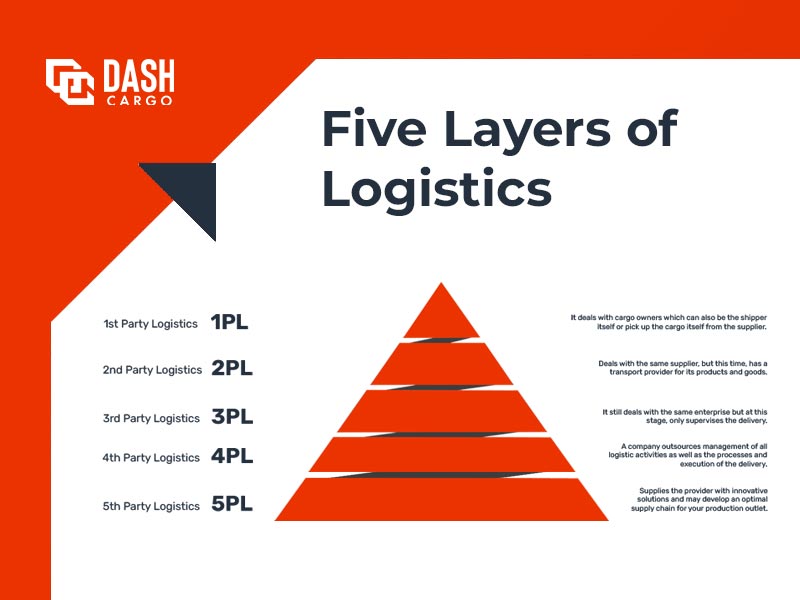 What are the advantages of 3PL?
Now that you know what 3PL means, it's time to discuss the advantages it can bring to your company. Here are some of the advantages:
Gain expertise and knowledge
Being in the supply chain or logistics can be complex and challenging; fulfillment, warehousing, and shipping all come with major challenges. That's where 3PL comes in; they can upgrade your systems and streamline your processes in the entire operation through known connections and expertise in the field. Additionally, 3PLs can also offer insights into issues that happen through international shipping procedures. Examples of issues are documentation, customs, duties, and revolving shipping regulations. A 3PL can also relieve your stress in trying to comply with shipping protocols, internationally.
Save time and money
Getting a 3PL provider will eliminate your need to invest in additional warehouse space, transportation, technology, etc. They are also capable of handling HR tasks such as billing, audits, training, staffing, and optimization, saving you the cost of hiring. Additionally, through their expertise and knowledge in the field, they can make businesses proactively identify mistakes in the supply chain industry that may be costly or risky. Through industry forecasting, 3PLs are also capable of assisting your inventory status by optimizing and saving on holding costs.
Scale operations and be more flexible
When you avail a 3PL for their service, they are able to scale your entire supply chain business, internally and externally. 3PLs are always on the lookout for growth opportunities in new regions, and internally, to improve aspects of your supply chain. By using technology and software development in the supply chain, they are able to make your business much more efficient and bring out a higher quality of products by eliminating bottlenecks and pain points in your system. 3PLs will most likely lead to continuous improvements throughout the service and make it even easier for you to transition from season to season.
Resource Network
When you hire a 3PL, except that they have a reliable network through their channels. This makes it easier for you since it provides advantages for your in-house operations, They can save you costs with discounts and their personal connections, making it much easier on your budget
Disadvantages of 3PL
Less inventory control on the client's end

Limited control over the customer experience and fulfillment
In a 3PL service, they act as an intermediary between manufacturers and the provider, also having control over the delivery process of products. If your supply chain is too complex for you to handle internally, the best option is to get a 3PL service to manage it for you.
Advantages of 4PL
If you're thinking of getting a 4PL for your business, you need to consider the advantages first if it will benefit your company.
Wider Management of Operations:
Shipping, distribution, warehousing, physical sites, and information flow are all managed by the provider while your company can handle other important core competencies in the supply chain.
Information Technology:
By using software development and automation, processes included in 4PL services are much more streamlined and easily accessible to the company, improving communication across the network. 4PLs can also produce real-time data that are easily understood and visible.
Solution-Oriented Methods:
4PL providers aim to design the solution first to meet the business' requirements. They have expertise in end-to-end operations that relate to warehousing, distribution, freight, and information technology, and provide the best solutions for the client.
Disadvantages of 4PL
You will have less control of the developed systems and processes of your supply chain as it will be dependent on the 4PL

Not ideal for start-up or small to medium businesses due to its costly nature
With 4PL services, you can expect fewer inefficiencies in your processes and production line, making products have higher quality, compared to the nitty-gritty complexities of your supply chain.
When to consider getting a 3PL or 4PL?
Choosing between 3PL or 4PL depends on a lot of factors, the choice of choosing between the two services will be determined by your current business model, size, growth, structure, budget, and other factors. Ultimately, the choice will be weighing down the cons and pros of each party and considering other factors in your business, only then you can decide which one to get.
When you're just starting your business in the supply chain industry, the best option to go is hiring a 3PL provider. Even as you experience rapid growth in the company, the 3PL can manage the demand your product will require through proper warehousing, inventorying, and overall packaging to be delivered to your partners and customers, without necessary costs and risks.
With Dash Cargo, your supply chain headaches and complexities will be eliminated. As a 3PL provider, we make sure that your delivery processes, financial transactions, and customs clearances are optimized and streamlined to avoid any delays and obstacles in delivering your item, providing more quality and value to your business and reputation.