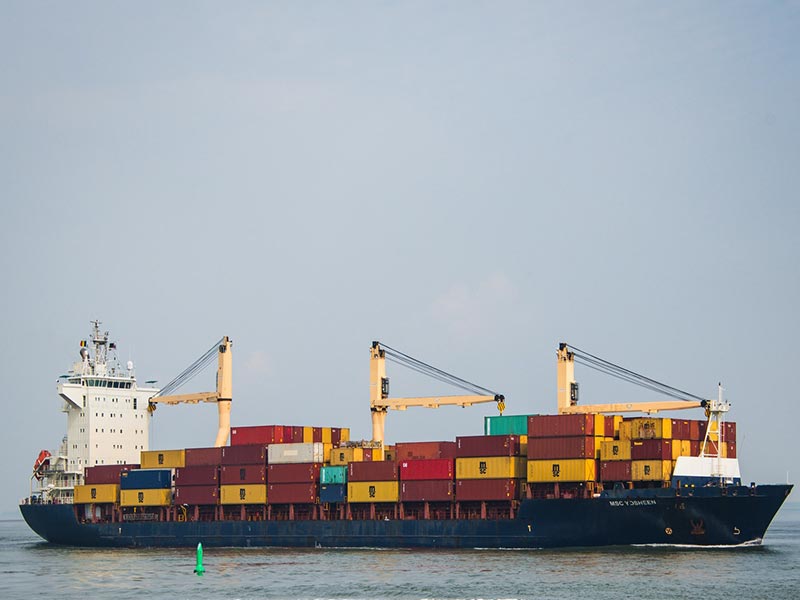 Supply chain import is a term that encompasses the activities from procurement of goods from the sellers for your company to their distribution and marketing on various retail outlets. Unless you want to use in-house resources your company will hire an agency or a firm for this purpose.
Whether you are importing for your business or through your supply chain, managing them can be complex and unpredictable. In this case, you may have someone do the shipping for you. They may be able to help you through the process and regulations importing will require in different countries. However, if you don't have the budget to outsource your importation of goods, this article will give you tips on how to manage yours effectively so that you can import goods on the fly.
5 Tips To Help You In Your Importing Business
Identify Bottlenecks In Your System
First & foremost, understanding where your business or systems are drawing inconsistencies should be understood and known upon. From there, you can identify any bottlenecks or pain points that are disrupting your operations from going forward, then create strategies in collaborating with your service providers. Planning ahead on these pain points will help you create solutions and have a smooth flow of import of goods in the future:
Port congestion and labor disputes

An unexpected change in vessel route

In-transit capacity crunches

Holidays, especially Chinese New Year
Find and Hire A Trustworthy Service Provider
In every shipping business, it's important that you have a supplier that you can trust in making sure every shipment you have is safely delivered through a variety of freights. Proper auditing and documentation of your customs documents is a must-do in a consistent manner to protect your operations and business from certain risks and events. When you hire the right service provider, you won't have to worry about any issues in shipments and missing records as they will do it for you. In doing so, not only do you have your shipments secured and safe but you also have the time to focus on the core competencies of your growing business. If you're looking for a service provider right now, Dash Cargo can act as a customs broker and supplier for your supply chain operations. They can easily take off the worry of missing shipments, not documented goods, and the customs out of your mind while also creating innovative solutions to solve those situations, while still, effectively +managing your ongoing shipments.
Determine If You Need A License
When you're going to import in another country, you will need a license to actually deliver the goods to that country, and as the shipper, it's your responsibility to get one. Fortunately, your service provider can help you determine if ever you will need a license to import. It's important to have a good relationship with them as they can have a huge impact on how your importing will go through in a long-term plan.
Consider The Pros & Cons Of LCL vs FCL
When importing from overseas, you will most probably choose from two shipping methods for your cargo: Less than Container Load (LCL) and Full Container Load (FCL) Each method has its own advantages and drawbacks.
For LCL shipping method, it will give you the advantage of:
Having your own arrangement and flexibility in your shipment volume

You spend less time focusing on forecasting and inventory costs
However, its drawbacks are:
It's more expensive compared to its counterpart, which is the FCL.

Shared containers may prove to have slight inconsistencies in the delivery time of your own products.
On the other hand, FCL is advantageous for your business because:
It saves costs due to singular ownership of the shipment

And faster delivery, as you will be the independent owner of the shipment itself However, it's not suitable for small businesses as you need to have a full container ship volume to count.
Keep Your Business Linked With The Service Provider
Whatever type of service provider you partner with, it's important to always stay in the loop of what's happening with your supply chain operations. As mentioned earlier, supply chains can be complex and sometimes confusing, even to experienced companies. This causes a state of disorganization, mishandled documents, no proper documentation, and even failed deliveries. Make sure that you and your service provider maintain a good working relationship and communication with any discrepancies or changes in the system. It won't solve the problem immediately, but it will reduce the chance of unforeseen problems happening to your business. Communication is key. Once you and your service provider have established grounds on standards and proper communication, your business will be smoothly operational with little to no bottlenecks.
Conclusion
Importing goods can be daunting at first due to the complexity of how logistics works. It may require some time to get used to different regulations, customers, requirements, and even the right approach in keeping your shipment safe. Even so, as soon as you've grasped the mechanics of the industry and find a trustworthy service provider, you can easily manage your business properly without any problems. If you're having a hard time finding a trustworthy and dependable supplier, Dash Cargo is here for you. We only give you the VIP Treatment you deserve; offering only the best solutions and services to make sure that the safety of your shipments, completeness of documentation, and all logistical requirements are met and covered already.